We offer a comprehensive service to architects, interior designers, specifiers and retailers looking for something unique and exclusive and we can take on any project, large or small. Whether it is individual pieces or bulk production, we can produce our own designs with or without your own modifications or produce your own designs with complete flexibilty on sizes, shapes and quantities. We can organise your own labelling and take care of all shipping formalities including customs clearance and delivery to any place of your choice.
We offer a choice of 600 standard colours, 300 in wool and 300 in viscose, and we can provide a handy box with all these colours on display. This is available at a cost, part of which is refundable against forthcoming orders - contact us for more details. If you require a different colour, we will happily provide you with a sample.
Apart from our standard handtufted and handknotted wool or wool/viscose choices, we can offer an extensive array of different options. Alternative materials include linen, bamboo silk, natural silk, jute or hemp. Other manufacturing techniques include loop pile with or without tip shearing, embossing, high/low pile combinations, mottling effects, action backing for handtufted rugs. Dyeing options include space dyeing or tie and dye. Washing techniques include soft washes, hard washes, antique and herbal washes. In short, we have access to any type of floorcovering that is available in India & Nepal. The choice is almost endless - please do not hesitate to contact us and we will gladly assist you with any enquiries you may have.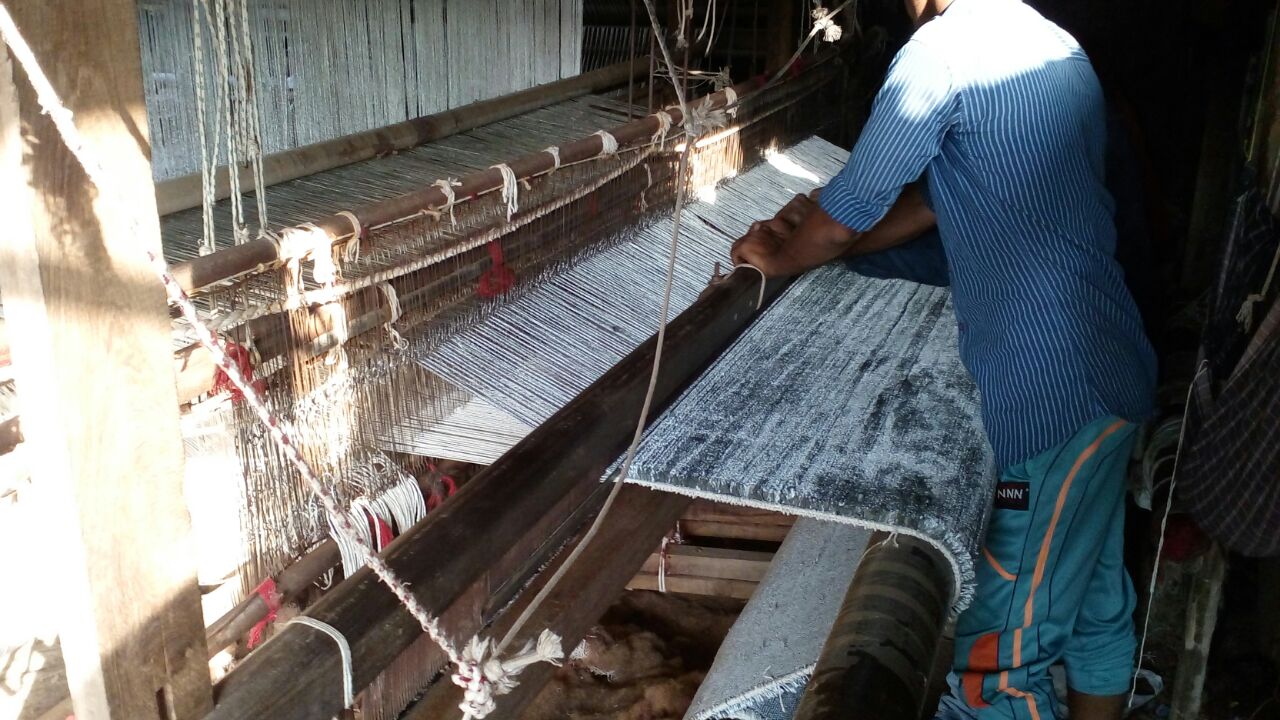 Viscose hand loomed rug in production to customers specfications. The rug colours are shading from dark grey to light grey.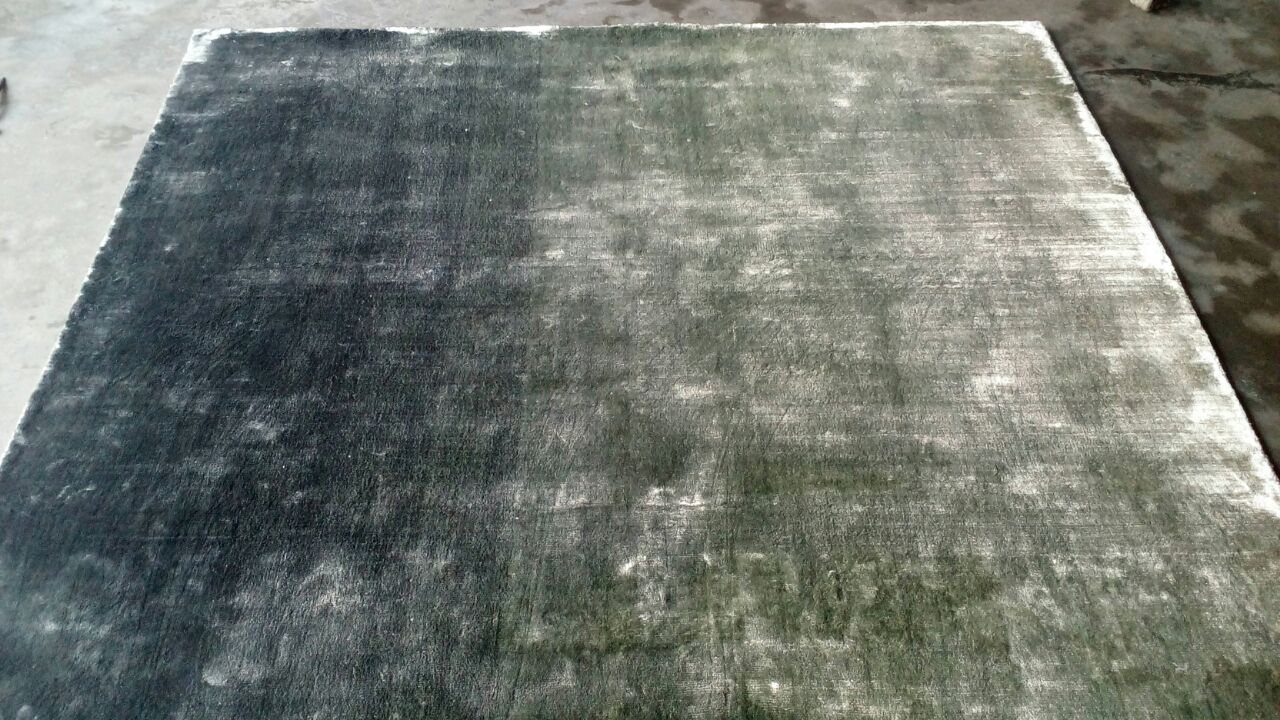 Finished product after washing.